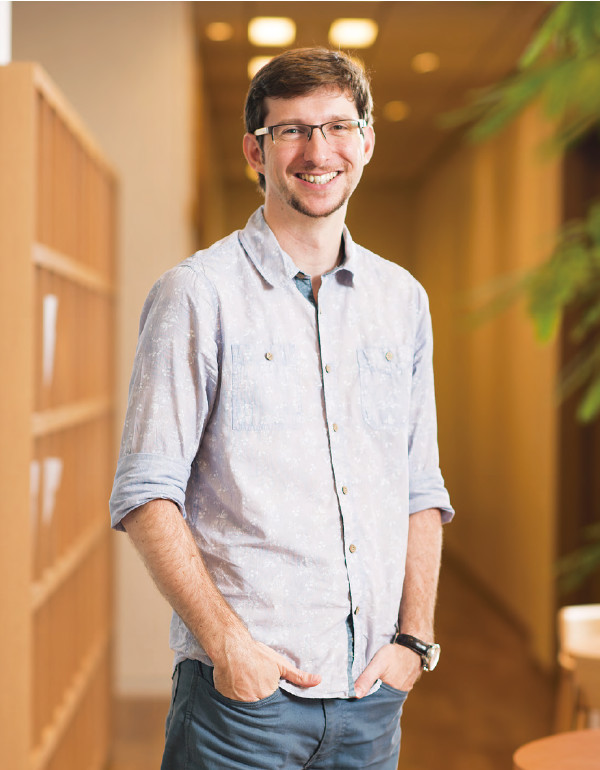 Skyscanner
Executive Director Mr. Colin McLellan
※Position at time of interview
U.K. origin global travel online search engine looking to expand business in Japan from Tokyo station area
Skyscanner was founded in 2001 in Edinburgh, Scotland. Skyscanner is a global travel search engine provides users a unified search result (meta search) on airlines, hotels, and car rentals websites from all over the world. Co-founder and CEO Gareth Williams created the website after experiencing discontent searching for the cheapest airline tickets during his university days.

Currently, the website supports more than 30 languages and provides prices from over 1,200 airlines and travel agencies worldwide. Over 50 million users visit Skyscanner website every month and 40 million users downloaded the mobile app.

Skyscanner entered the Japanese market in 2010. In July of 2015, Skyscanner announced jointed venture Skyscanner Japan with Yahoo Japan Corporation.

Executive Director Colin McLellan cited the need to provide a "special user experience and support for Japanese users locally" as the number one reason for setting up the Japan office."

"Our strength is the ability to search the global airlines and online travel agencies price offers all in one click. Skyscanner allows users to access prices for European LCCs, which are hard to search from local travel agencies in Japan.

Additionally, Price Alert function, which notifies you of deals on airline tickets, and the Everywhere search option which lists all destinations from a single location based on price are Skyscanner's unique and strong services. It's our goal to offer more detailed filters and special searches for tickets, hotels, and rental cars for the better fit for the needs of the Japan market in near future."

Skyscanner Japan, who looks to expand in the Japan market, chose EGG JAPAN because it provides a space for startups from around the world and network with one another provides us inspirations. Located next to Tokyo Station, it allows easy access for visitors to our office from anywhere. The accessibility is also beneficial to recruiting.

Executive Director Colin McLellan says, "Having access to a multi-purpose open space to hold meetings with travel agencies, a clean office environment, and the view of the Imperial Palace is a big benefit for us." In order to expand its brand recognition and increase the user base in Japan, we chose EGG JAPAN.
Since coming to Japan, I recognized the importance of face to face meetings
With offices around the world and workers of different nationalities working in them, communication is taken with the understanding of cultural diversity. When I personally think of communication, eye contact is very important. However, some people in Japan feel uneasy by direct eye contact. Therefore, I find it's important to have face to face meetings as I can communicate with body language such as facial expression, hands and attitude. As culture learning initiatives, we organise lunch meetings to gather both English speaking and Japanese employees so that everyone can discuss and understand the difference in language and culture.
This content is the revised version of extract from "MARUNOUCHI THE PRESS",
which is the appendix of "Nikkei Business Associe" from December issue in 2015. All rights are reserved.
Photographer:Mika Sasaki
Writer:Masashi Kamijo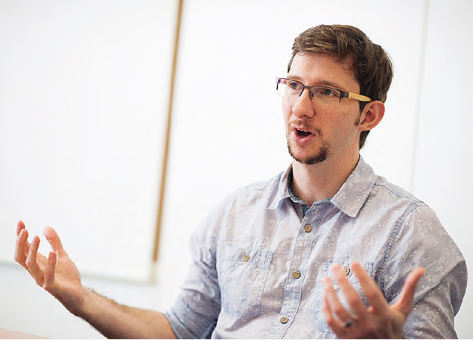 Mr. Colin McLellan
received his bachelor's degree in accounting and business law at the University of Strathclyde in Edinburgh, Scotland. After receiving his training as a Certified Public Accountant at KPMG, he worked in an accounting position in the manufacturing industry before joining Skyscanner Limited in February 2013. Since establishing the joint venture with Yahoo Japan Corporation in July 2015 he is serving as the Executive Director of Skyscanner Japan.

In July of 2015, Skyscanner Japan was set up by Skyscanner and Yahoo Japan Corporation as a joint venture.
Skyscanner looks to expand its business in the world's third largest tourism market with
Skyscanner's technical capabilities and Yahoo! Japan's established customer base.
The website, Skyscanner, is used mainly by professionals and the experienced travellers who travel around the world by own choices.
Skyscanner, it's parent company, has offices in Barcelona, Beijing, Budapest, Edinburgh, Glasgow, Miami,
Shenzhen, Singapore, and Sophia, employing over 700 employees.