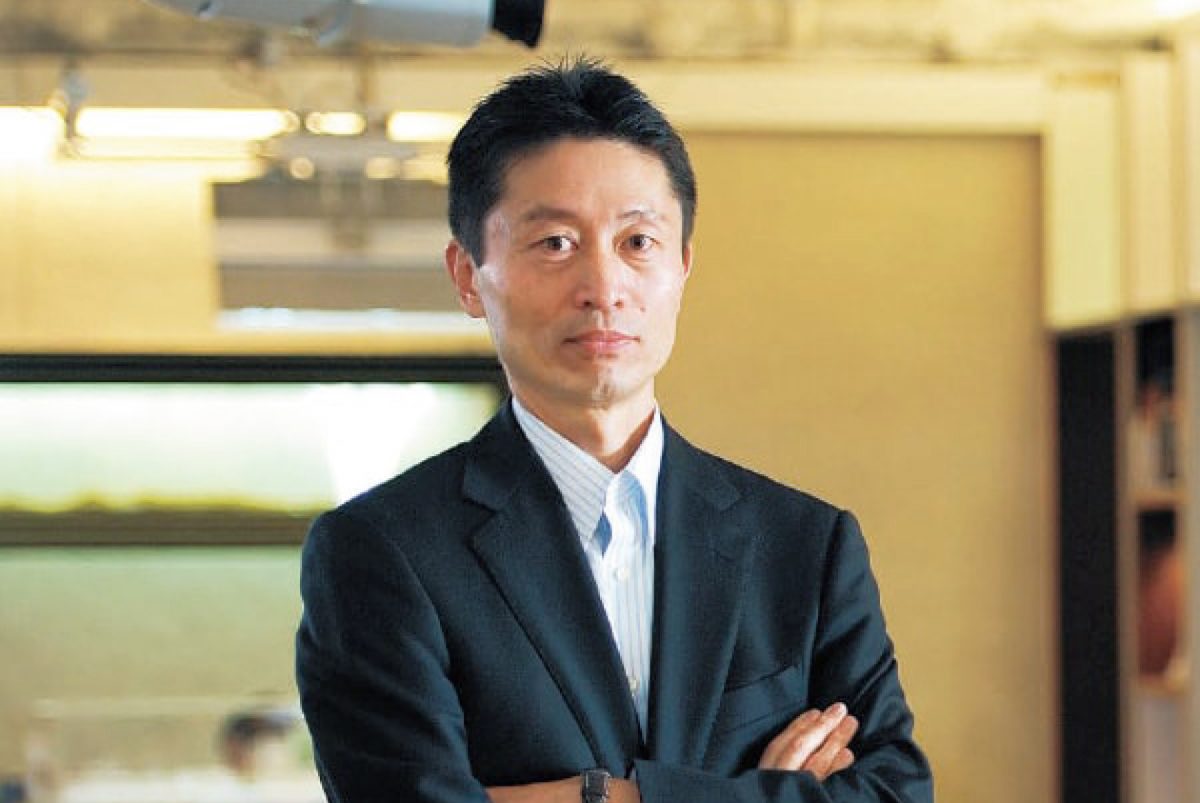 K.K. Box Japan
president and representative director Katsunori Furuichi
※Position at time of interview
Way ahead of simple cloud storage services,Box will improve the productivity of Japanese companies
Among the myriad of cloud storage services available, "Box" is the latest cloud-based online collaboration tool, which satisfies the needs of companies of any scale, and offers advanced security and many functions useful for enterprises.
"'Box' is different from simple cloud storage services. Its most distinctive feature is the provision of workspaces to edit or modify files safely from anywhere and any device, and thus it goes far beyond file synchronization and sharing. 'Collaboration,' 'mobility' and 'platform' are the key words to 'Box,'" said Mr. Katsunori Furuichi, president and representative director of Box Japan.

Cloud file sharing always involves security issues. In this regard, "Box" not only encodes the contents to be uploaded to the cloud, but also records the entire history of what has been done by whom regarding the relevant contents. Moreover, it allows 7-level access control according to user type, allowing what files they can access or what they can do to them to be restricted. Users with the lowest level of permission can only upload files, and it is impossible for them to browse other files or know the number of updated files. It therefore can be used in the recruiting process or for bidding.

"Box" has already been used by more than 220,000 enterprises around the world, including P&G and Toyota U.S.A. It is also becoming a common tool among enter-prises that require the handling of large files such as construction companies and the media or those that deal with personal information such as financial institutions and hospitals. President Furuichi emphasizes that the key factor here is the usability of the services. "Generally speaking, higher security means less convenience, but 'Box' is excellent in both."

In addition to good compatibility with software used by companies such as ERP, the more than 1,000 OneCloud compatible apps can also be used. The line-up of available applications is diverse, including an app for the visual improvement of presentations or one for attaching e-signatures to files.

Domestically, Box Japan has already started operations with three sales partners, but finding partners for the development of apps and systems is also urgent. With this issue in mind, President Furuichi has chosen Marunouchi, with its concentration of major corporations. He also highly appreciates EGG JAPAN because the service his company receives is not just the provision of office space; it includes support for penetrating the Japanese market.

"Domestic markets are already saturated and substantial growth cannot be expected. Against such a backdrop, productivity improvement is required for Japanese companies more than ever. One of the means to achieve this is through IT. Responding to such a need, 'Box' will support Japanese companies," stated President Furuichi. With enthusiasm, he talked about his plans. The first step is to gain recognition of "Box" from Japanese companies, while modifying it to a more suitable form for Japanese users in cooperation with development partners.
Speed carries the special meaning of... "Foresight"
I think it means going half a step ahead of society and always taking on new challenges. In this sense, it may denote how quickly you can foresee the future, rather than how quickly something can be done. Anyway, I believe it is important to keep taking on challenges with curiosity.
This content is the revised version of extract from "MARUNOUCHI THE PRESS",
which is the appendix of "Nikkei Business Associe" from May issue in 2014. All rights are reserved.
Photographer:Daisuke Kobayashi
Writer:Yukihiko Arai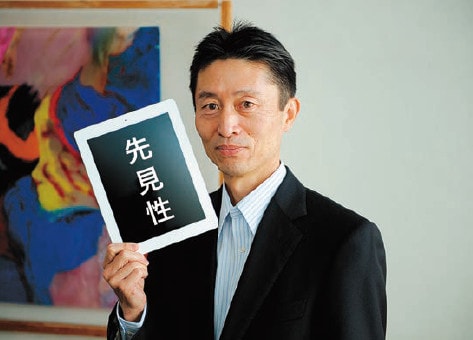 Katsunori Furuichi
Mr. Katsunori Furuichi graduated from the Faculty of Economics of Kyoto University in 1985 and obtained an MBA from London Business School. At NTT Corporation, He was engaged in system development, overseas investment, business planning and other efforts. After working for a major U.S. firm, a venture company and a management consulting company, he became president of VeriSign Japan K.K. In August 2013, He was appointed as president and representative director of Box Japan.
The local Japanese arm of "Box," a company that was established in the U.S. in 2005.
It enables online collaboration with advanced security, clearly distinguishing it from simple cloud storage services.
It boasts more than 25 million users and more than 220,000 enterprises worldwide (mainly in the U.S.).
Of the top 500 U.S. corporations ranked in the "Fortune 500," which is based on the gross revenue,
99% utilize the services of Box in one way or another.
Being founded in August 2013, Box Japan has acquired three sales partners.
Many Japanese companies are also starting to use the services.