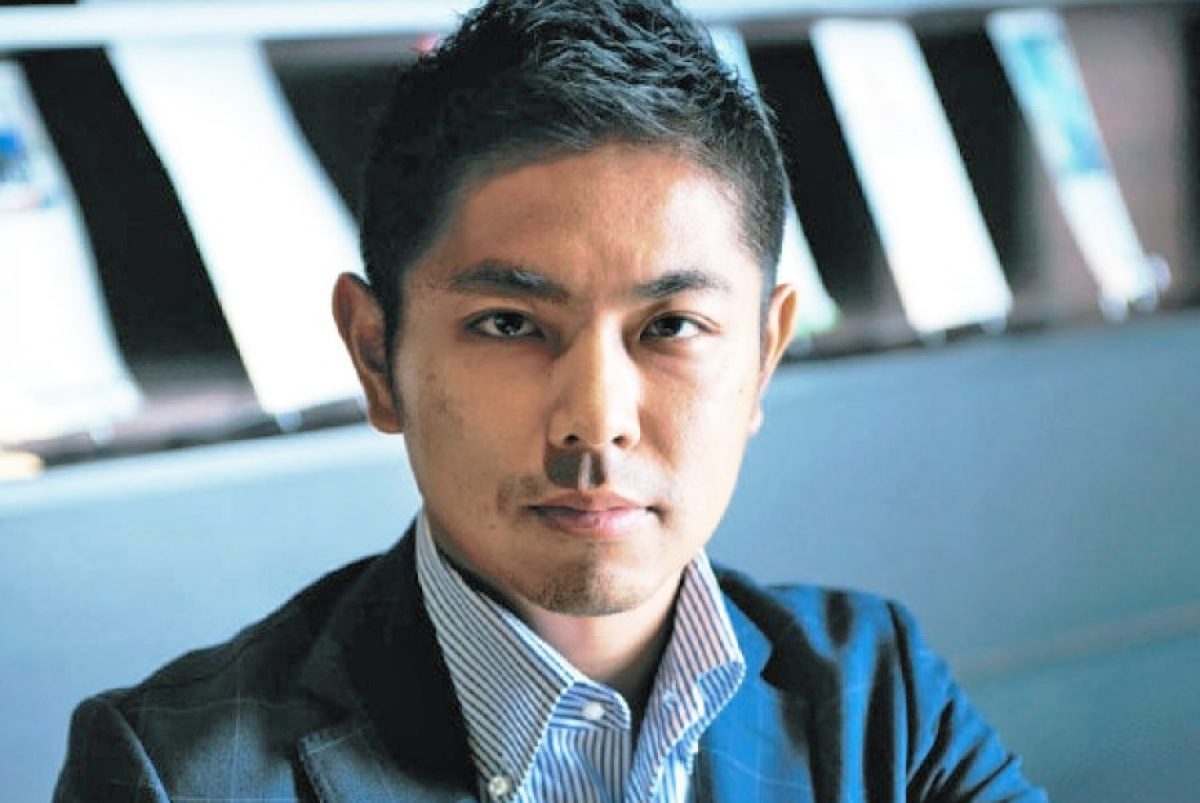 LinkedIn Japan K.K.
Acting Representative of Japan Office Ryuichiro Sugimoto
※Position at time of interview
Rapid increase in domestic users LiknedIn, a business-oriented SNS, changes recruitment methods
LinkedIn began offering its services in 2003 and is used by over 238 million people designed as an SNS for business. Since the release of its Japanese version in 2011, an increasing number of business persons in Japan have used its services.

Mr. Ryuichiro Sugimoto, Acting Representative of Japan office of LinkedIn Japan says, "We are currently focusing on increasing LinkedIn's use by corporations and strengthening its support." For example, when a company starts a new project, if all its employees have their skills and business experience registered in LinkedIn, the most appropriate person can be selected based on the LinkedIn database. Using LinkedIn to recruit staff personnel also reduces the cost of recruitment and leads to significantly shorter lead time. Of the top 100 U.S. companies based on total revenue and listed in "Fortune 100," 90 companies are said to have employed LinkedIn's recruitment solutions.

In fact, Me, Sugimoto's experience in the personnel department of companies is extensive, and he has been involved in the mid-career recruitment of approximately 3,000 workers to date. When his previous company expanded overseas, he led the recruiting operations for the management staff and candidates for executive positions mainly considering persons with overseas working experience and MBA holders.

Mr, Sugimoto says, "if you have access to LinkedIn, you can view the profiles of high-end business persons and can even contact them directly. Furthermore, if you use LInkedIn personnel recruitment solutions, you can select the most person from among a number of profiles, which will expedite trends toward the direct recruiting process. As the number of corporations using the database increases, the number of individual registrations automatically increases. We also send out useful information such as instructions on how to use the service and useful tips to individuals from time to time."

In order to actively disseminate information on society, economy and business trends in Japan to the world, LinkedIn Japan publishes short blogs containing contributions from more than five major influencers, including Prime Minister Shinzo Abe, Yoshito Hori, CEO of Globis, and Hiroshi Mikitani, CEO of Rakuten.This information in English is circulated worldwide and attracts international attention. Mr. Sugimoto says expectedly, "We seek to promote the dissemination of information from Japan through LinkedIn."

With the widespread use of the Internet and diversification and miniaturizing of electronic devices, information can be retrieved anywhere, anytime. It is clear that obtaining high-quality information in one stop is important. LinkedIn, where people are connected according to business relationships, is evolving daily as a contact tool indispensable in business.
Marunouchi Communication Theory
01 Marunouchi
Ever expanding circle of clients in Marunouchi
Egg Japan is based in Marunouchi, where a wide array of companies, including famous companies and promising venture business on the path to growth, are engaged in various businesses activities in many fields. As a result of establishing a base in EGG JAPAN, it has become significantly easier to approach companies that were difficult to contact before. According to Mr. Sugimoto, introductions from EGG JAPAN have also facilitated the construction of a larger customer base. "We can assist not only venture business, but also well established companies, by providing proposals for business revitalization. We intend to propose an approach with light footwork."
02 Service
Using linkedin for career building
LiknedIn is useful as a business tool to develop connections, manage contacts after exchanging business cards and gather information. A somewhat different use of the system which I would like to recommend to Associe readers is "to use LinkedIn to gain idea to build one's career after studying the profiles of those expert, you should look up to. "For example, if you wish to become a public relations expert, you should look up the profile of the person you respect in the field and find out what kind of experience that person had around your age. By following their contact points, you may be taken to even more connections on LinkedIn and you may even actually meet those persons.
03 Future
Promoting successful experiences for both corporate and individual users
While promoting the introduction of services to corporate users, LinkedIn is also focusing on providing support to existing clients as well. We intend to maintain this policy and increase the number of successful experiences of "I'm glad I gave it a try" from both corporate and individual users as well as continuing to promote a wider sharing of the system.

"We would like people to personally check out the system and see for themselves what it can do and how useful it can be. We are working on strengthening our support system to help people experience that. We hope to increase the number of LinkedIn users in Japan and impact the industry so much that it changes the conventional marketing approach and recruiting methods."
In communications, Mr. Sugimoto places high importance on promptly responding to email messages and not turning down any offers in principle. Even if the content of a message is somewhat difficult to answer, he makes it a rule to respond with an "I received your mail" message right way. Son as not to lose his own energy and send out strength, Mr. Sugimoto tries to enjoy himself accepting various invitations.
This content is the revised version of extract from "MARUNOUCHI THE PRESS",
which is the appendix of "Nikkei Business Associe" from November issue in 2013. All rights are reserved.
Photographer:Daisuke Kobayashi
Writer:Mayumi Asakura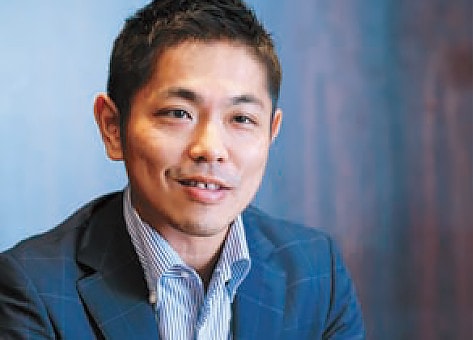 Ryuichiro Sugimoto
After graduating from Sophia University, Mr. Sugimoto began working in the personnel department at Jupiter Telecom. After working for MTV Japan, he joined Rakuten in 2006. Mr. Sugimoto actively participated in the establishment of LinkedIn Japan from January 2012, and was in charge of general personnel affairs. He has been serving in this position since April 2013.

Business information from around the world is readily available on LinkedIn.
The more LinkedIn is used, the greater the amount of information that fits one's business can be obtained.
And by overcoming the English language barrier, the amount of information increases ever more.