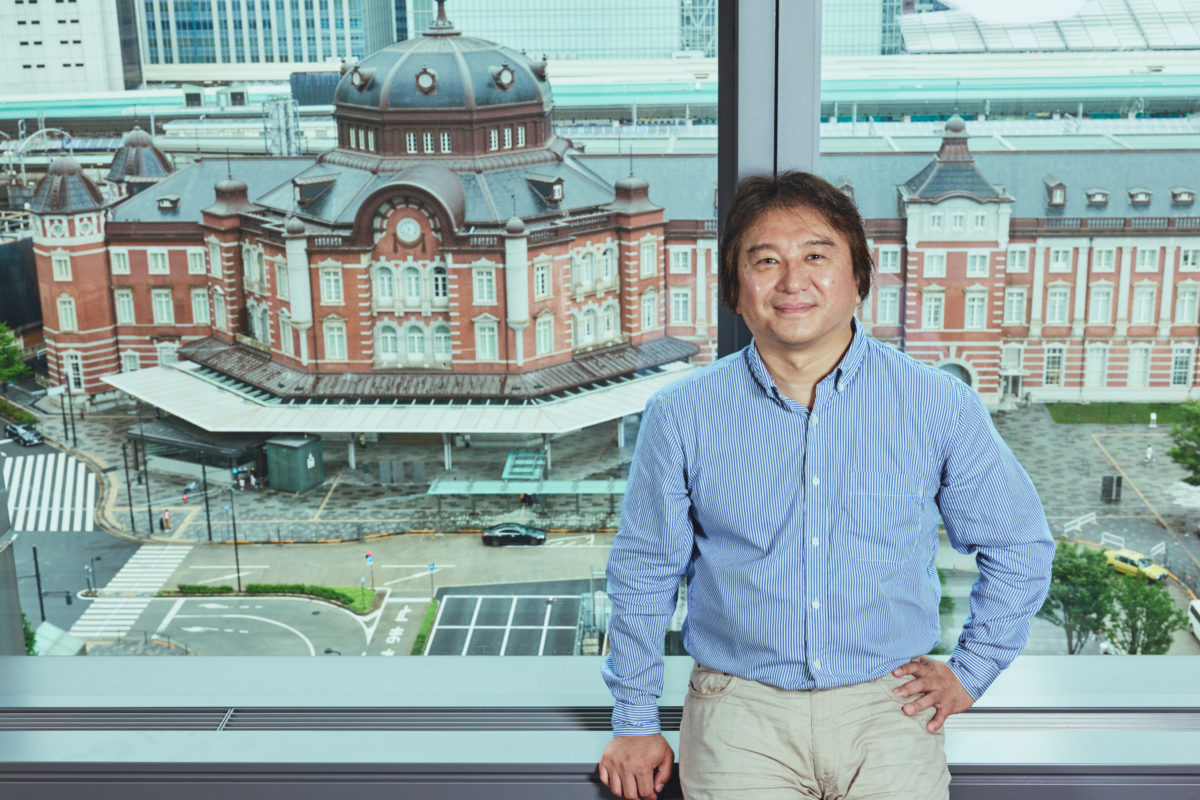 Appen Japan
Mr. Tetsuro Yoshizaki, Representative Director and President, Appen Japan
※Position at time of interview
World-class annotation technology, the growth of Japanese AI envisioned by Appen Japan
In AI development, training data, in which "annotations (explanations, comments )" are added to collected images, sentences, speech, audio, video, and other data, is indispensable.

Founded in Australia in 1996, Appen (Headquarters: Australia, CEO: Mark Brayan) has a network of over 1 million skilled crowdworkers, covering over 70,000 regions, 170 countries, and over 235 languages. It supports AI development and continuous improvement with world-class training data.

We asked Mr. Tetsuro Yoshizaki, Representative Director and President of Appen Japan Co., Ltd., the Japanese subsidiary, about the current state of the annotation industry and the prospects for AI development in Japan.
Appen's strengths are "expertise" and "continuity"
Appen, which celebrated its 26th anniversary in 2022, has supported the AI development of many major global companies.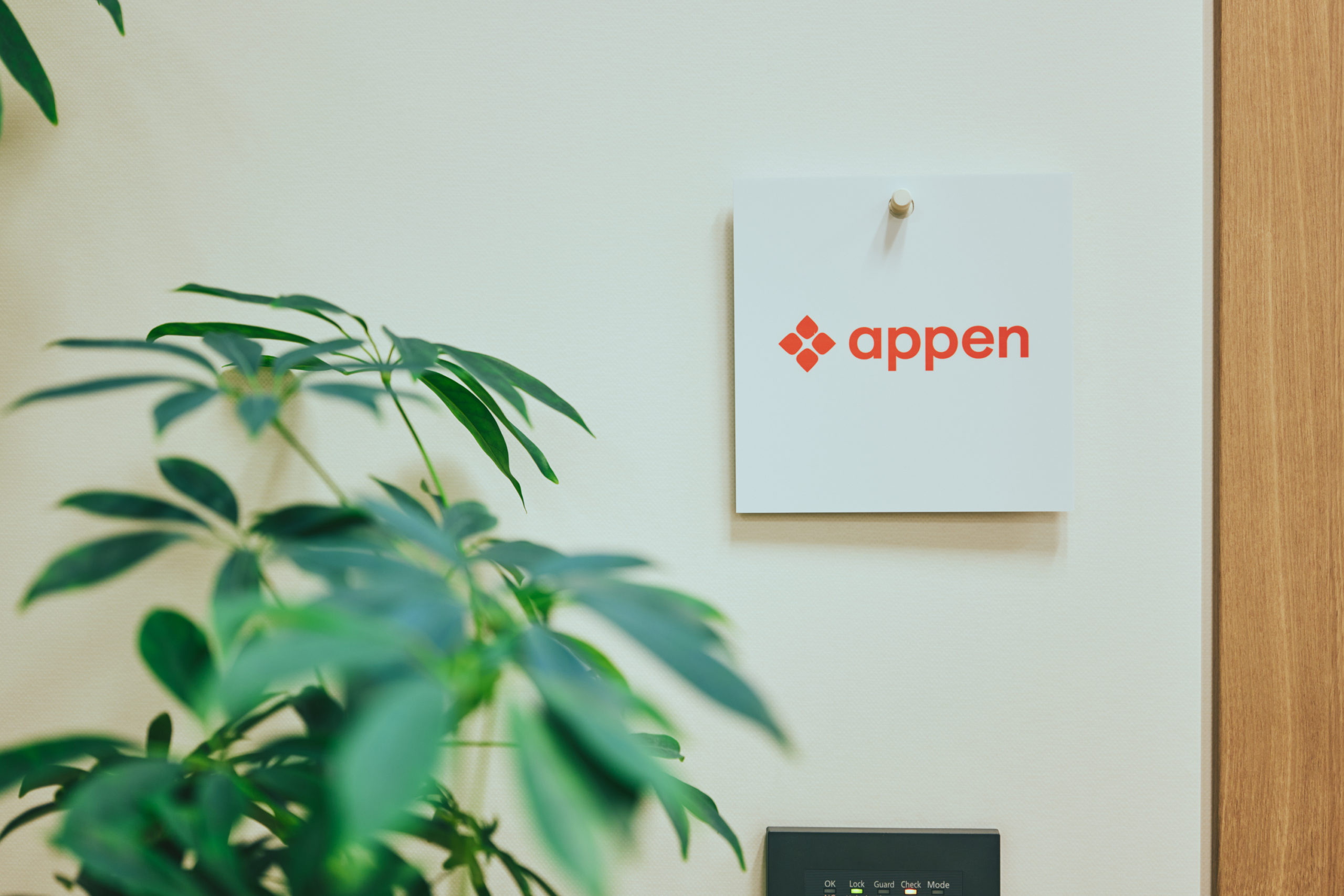 "Appen started its business by providing audio data to major global companies such as Google, Amazon, and Facebook (currently Meta ). There was a demand for audio data and transcription data for creating AI models that support various languages, such as smart speakers and voice recognition."

The types of data handled by Appen are expanding beyond audio data.

"With the development of AI in areas other than audio, we have also started to work with images and videos. Recently, we have also annotated street and cityscape images used for the autonomous driving of automobiles, and 3D point cloud data of places and structures that are difficult to measure. Automobile-related business is lively, especially in China and Europe."

The key to AI development is the quality of training data. There is a reason why Appen can guarantee "world-class" quality.

"We have employees who are familiar with linguistics close to the level of a researcher. One of our strengths is that we can assign experts to each field, such as having staff members with medical qualifications in charge of annotations in the medical field. We also have many professionals who are well-versed in filming and photography."

Data quality is not the only strength of Appen. There are many companies that do annotation business, but most of them have problems in dealing with large-scale projects and continuity as a business.

"For annotation, it is important to be able to secure the necessary number of people according to the scale of the project. Also, the larger the project, the longer it takes, so it is essential to have a system that allows us to work stably during that period. With this background, some people choose us because of our platform with 1 million workers and our 25 years of experience."
Japan's AI field lags behind the rest of the world
Last July, Appen's Japanese subsidiary, Appen Japan, was established. As the timing of its founding shows, Japan's AI lags behind the rest of the world.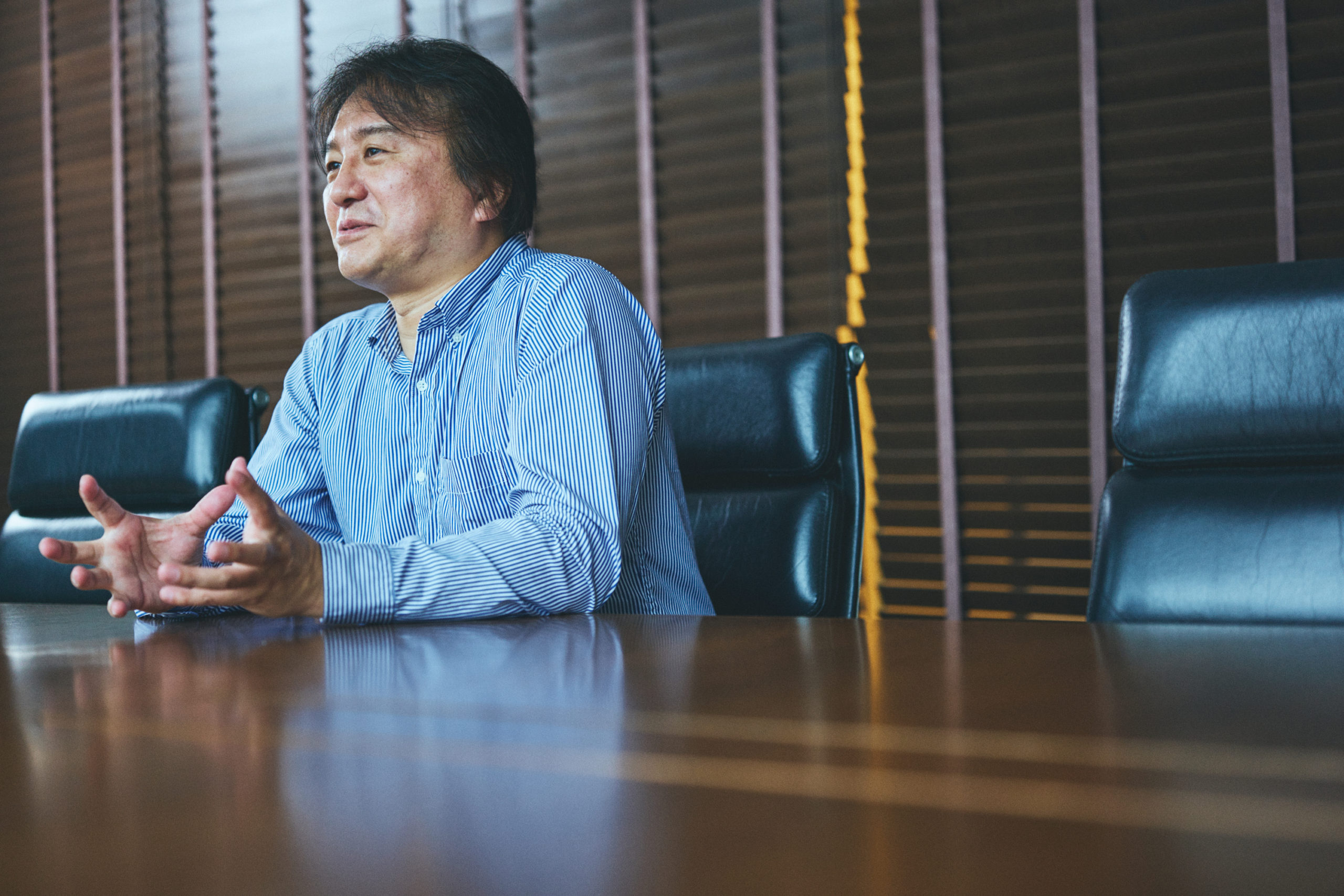 "Japan leads many manufacturing and automotive industries. However, the country is far behind in terms of AI. The scale of China's AI business is more than five times that of Japan. Given the maturity of the industry and the wealth of data held by companies, Japan has potential. However, there are currently few examples of AI being used in business."

Of the reasons Japan is behind is because of its location.

"Most countries in the world have been required to support various languages from early on. Hence, many projects such as automatic translation and automatic subtitling were born. However, Japan is an island country and there is not much linguistic diversity. It was difficult for such a need to be created."

Says Mr. Yoshizaki, who did not start working on AI in earnest until he was over 50 years old.

"For about 30 years until my previous job, I worked in sales in the manufacturing industry. I have worked at companies such as Mentor Graphics Japan, Cadence Design Systems, Autodesk Japan, and PTC, and have worked on digital solutions for the manufacturing industry, such as semiconductor development tools, CAD, video editing and 3DCG systems."

He started learning AI last year.

"During the pandemic, I decided to try something new. I took a course on Python and AI from the University of Michigan at Coursera (*1). I watched the videos for 16 hours a day, every day, so I was able to complete a course that would normally take 2 months in 5 days. I learned about AI for the first time, learned about its future potential and the wide range of industries in which it can be applied, which made me want to work on it. Appen Japan approached me at just the right time, and I was appointed as the Representative Director."
*1・・・A service that allows you to watch online classes at universities around the world free of charge.
AI is a technology that supports human life
Mr. Yoshizaki summarizes Appen Japan's policies for the future into three points.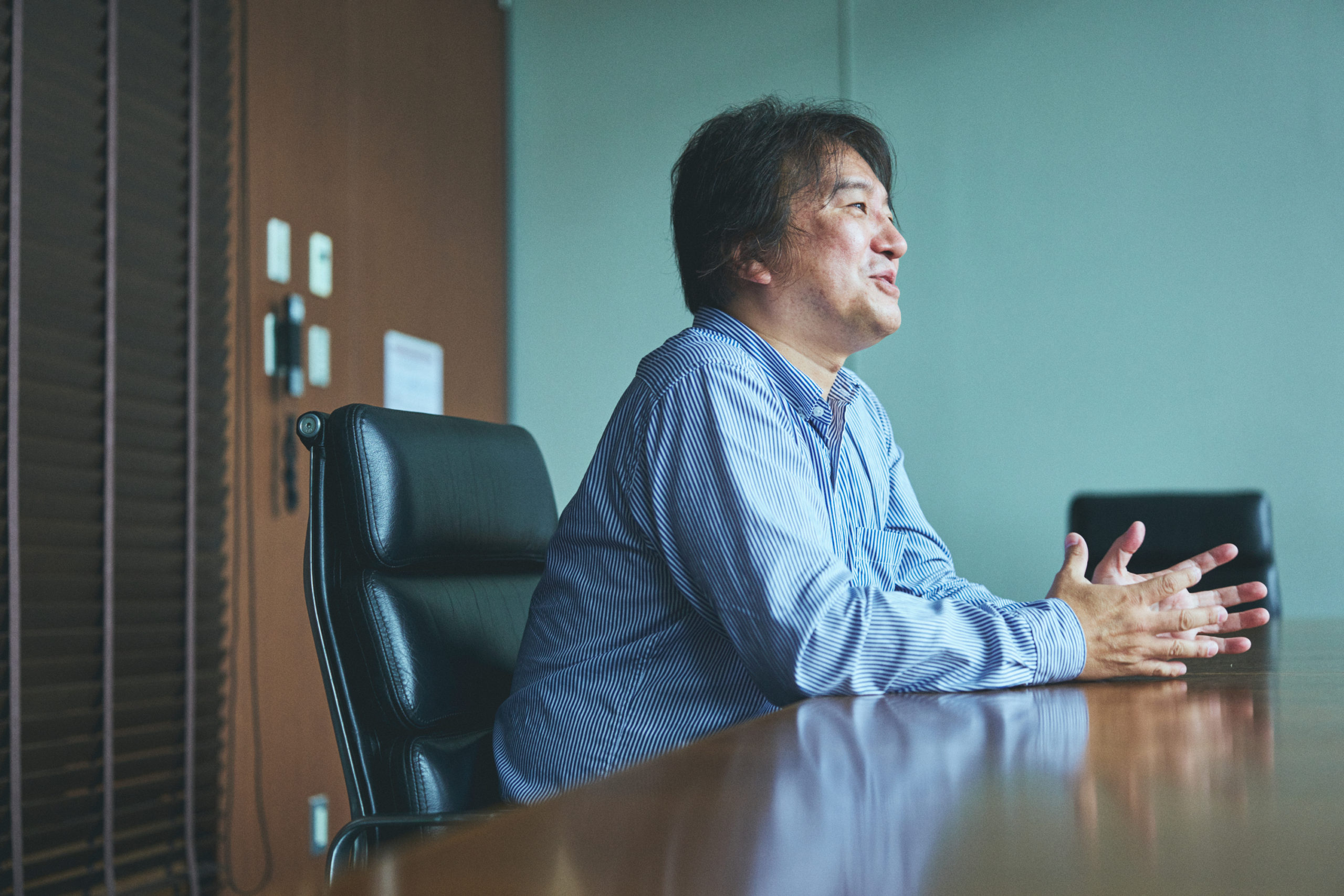 "First is to make Japanese people aware of the 'annotation of image and video data'. In Japan, where the manufacturing industry is thriving, the decline of the working population is a major issue. Many companies are making an effort through trial and error in the improvement of the efficiency of on-site work, automation, and elimination of inspection processes. Our technology can support the transformation of such companies.

Second is to have more people use our 'Data Annotation Platform'. Even if there are companies that have annotation technology, few of them develop their own platforms. Appen develops and improves its own software, so uploading, member assignment, annotation work, and so on, can all be completed on the platform. In addition, the platform can be used on-premises or as SaaS, so it can be used by a wide range of companies.

Finally, third is to promote 'annotation related to autonomous driving' for automobiles. This is a field where Japan lags behind China and Europe. Appen has been able to collect data from all over the world by collaborating with companies working on autonomous driving in China and luxury car manufacturers in Europe. I want to boost the growth of the Japanese automobile business by utilizing these networks."

The AI being promoted by Appen Japan has the potential to make people's lives safer and more prosperous.

"In autonomous driving, in addition to normal driving data, technology has also been developed to visualize and annotate in-vehicle information, such as the driver's voice, facial expressions, and behavior. It is used in technology that detects when the driver is sleepy or faints due to an epileptic seizure, and stops the car. In other fields, such as healthcare, technology is also being developed to compensate for labor shortages at nursing care sites. It is often said that 'AI will take jobs away from humans.' However, looking at the actual situation, it would be more correct to say that AI is 'providing support to people's work.' I want everyone to know that AI supports people's lives and has the potential to save lives."
"Reliability of the location" and "business opportunities" are the decisive factors for moving in
There is a reason why Appen Japan, which promotes Japanese AI development, chose EGG JAPAN as its base.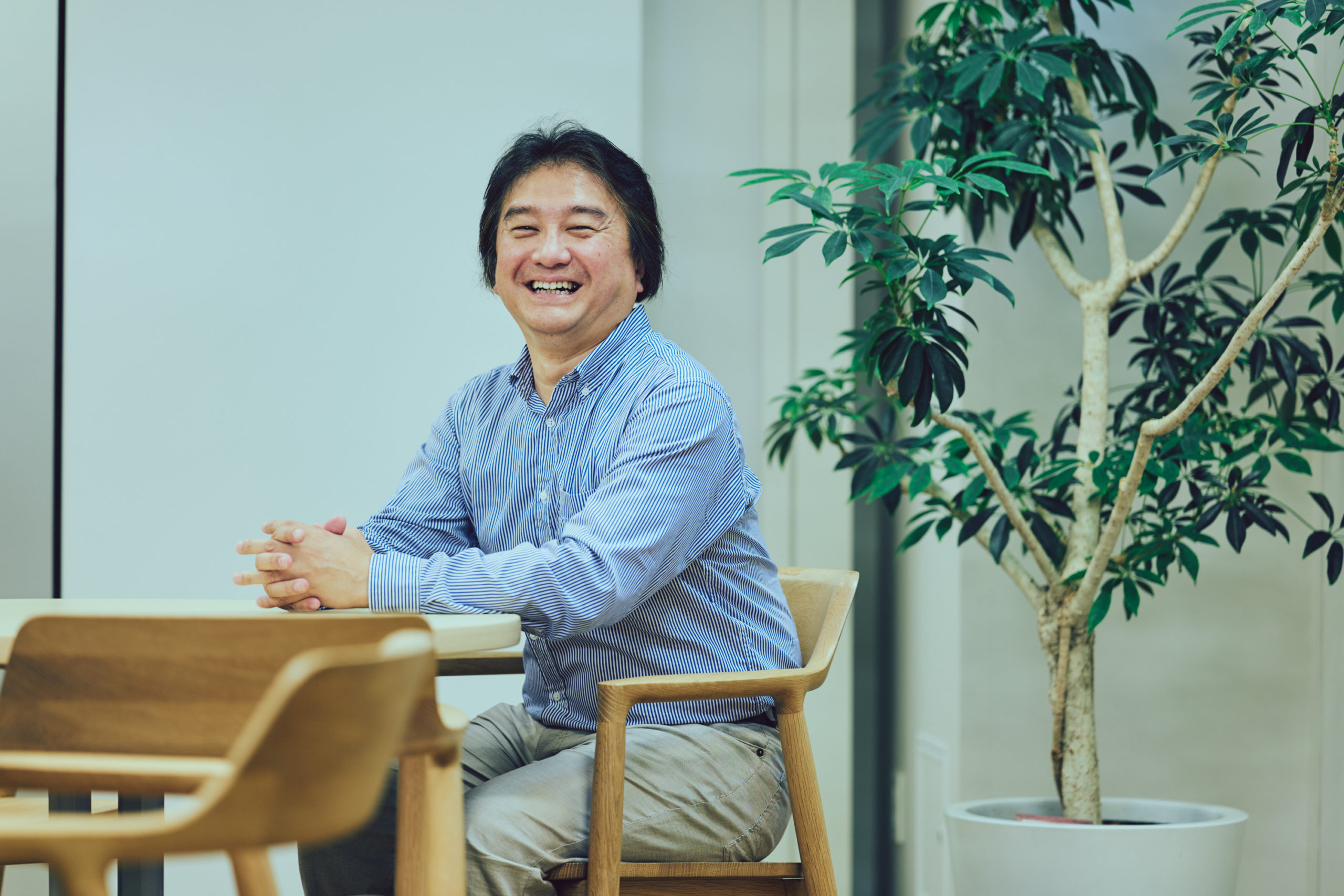 "I was told by an executive client who came over for an appointment that 'having an office in Marunouchi makes us look like a proper company.' Appen Japan has just been founded and it has 3 employees. I was thinking that we can continue to stay here, if it would make our customers feel a little more secure."
The company had other reasons for moving into EGG JAPAN.

"The great thing about EGG JAPAN is that it not only provides the workspace, but also holds networking events with companies and study sessions on law and accounting that are necessary for startups. Business opportunities can also arise by becoming acquainted with tenant companies. Moreover, our employees like this location in which you can see the Tokyo Station building. Within our recruitment process, we hold office lunches and have our potential employees look at the surrounding environment, and this becomes a positive factor when considering joining the company."
There are also companies that do not have offices due to the COVID-19 pandemic. Finally, we asked Mr. Yoshizaki about the significance of having an office.
"From now on, we will live in an age where people are allowed to freely choose between going to the office and working remotely. Some jobs can be completed remotely, but because we are a startup, it is also important to have a sense of unity and speed that comes from gathering together. Instead of having to choose 'which one is better,' it is important to create an environment in which 'both' can produce the same performance. I want to be as particular about the office environment as I am about the development of infrastructure for information and communication."

We hope that Appen Japan, with its world-class annotation technology, will accelerate the growth of the AI field in Japan.
Interview and write-up: Akifumi Sato
Editor: Noriyuki Oka(Livit)
Photography: Kei Ito